A while ago when we discussed drug tolerance here, some people taught me about receptors that activated two different second messenger chains, and how you could modulate the balance of effects by finding agonists that disproportionately activated one or the other. Now it looks like this principle has born fruit in oliceride, a new opioid which may be far safer than eg morphine. Just remember that heroin was also originally advertised as a safer and less addictive version of morphine.
Something I'd never heard before but which fits with a lot of people's observation: Wellbutrin works really well the first few days, but true evaluation of its effects has to wait for a "second wind" later on. Does this fit with the experiences of Wellbutrin users here? (h/t Brienne)
The United States not only does poorly on education benchmark PISA, but each decile of wealth also does poorly compared to equivalent deciles in other countries. I find this surprising. Does this torpedo the theory that each US ethnic group does as well as its foreign counterparts, and US underperformance is a Simpson's Paradox on ethnic distribution?
Twitter: @EveryoneIsDril. EG:
— Everyone is Dril (@EveryoneIsDril) January 8, 2017
Some followup to the "Fetlife bans offensive fetishes to satisfy payment processors" story from last month: the official announcement, Jadagul's analysis.
New Study Finds Performance-Enhancing Drugs For Chess. Okay, fine, just modafinil, which we already knew about, but the exact pattern is interesting. Modafinil makes people take longer to make their moves, but the moves are ultimately better. That suggests that its advantage is not increasing IQ per se, but in giving people the increased attention span/concentration to work harder on finding good moves. I think this elegantly ties together a lot of stuff into a good explanation of modafinil's cognitive-enhancing properties.
New Zealand Wants To Know How Peter Thiel Became A Secret Citizen. Give up, New Zealand; Peter Thiel is a citizen of any country he wants to be a citizen of. Also: Peter Thiel Denies California Governor Run Despite Mysterious Group's Backing.
I was going to link to the paper Physics Envy May Be Hazardous To Your Wealth, but the part that actually interested me is small enough that I'm just going to include it here as a jpg (h/t Julia Galef):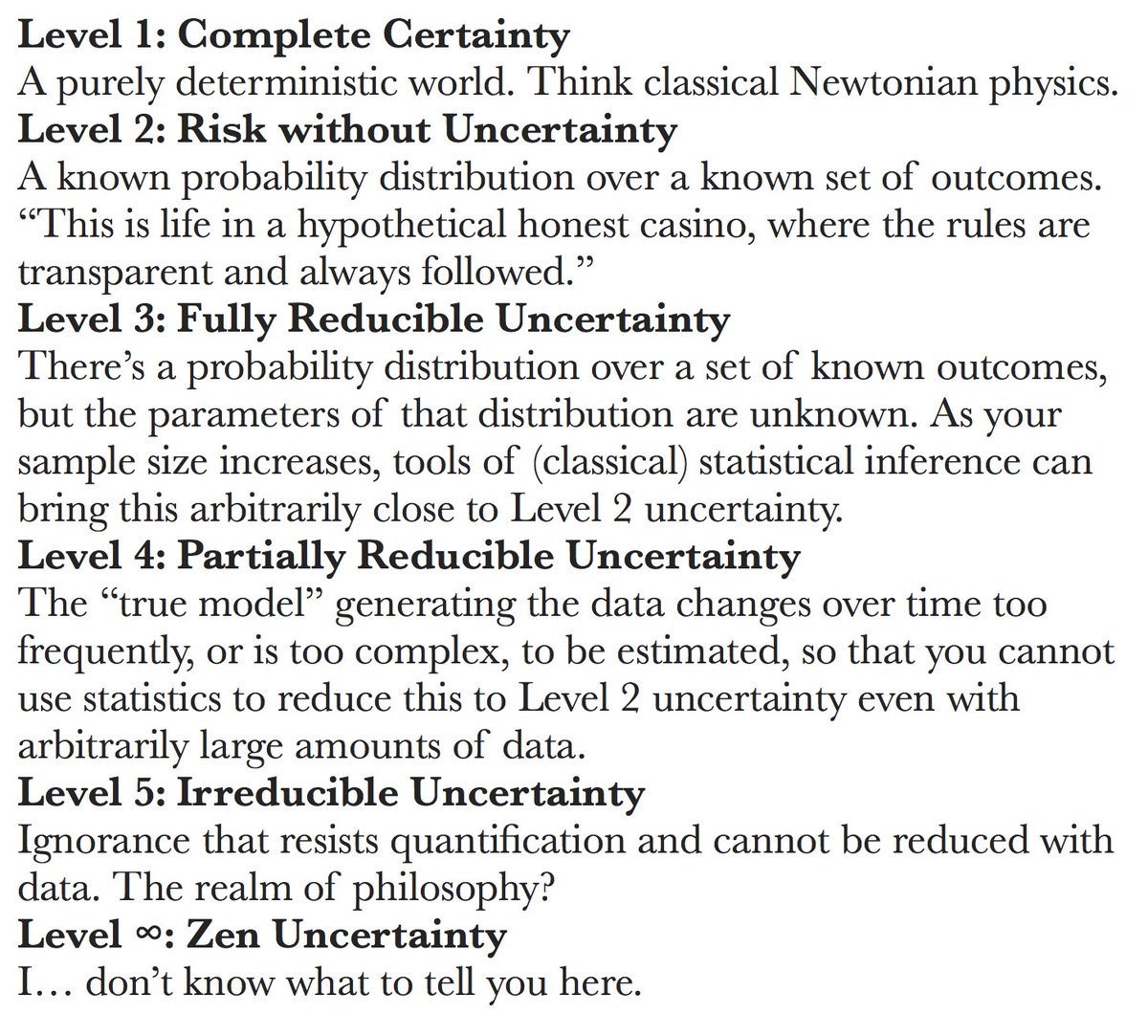 Nature: Prevalence And Architecture Of De Novo Mutations In Developmental Disorders. There's been a lot of debate over paternal age effects, and this paper helps clarify that by actually counting people's de novo mutations and finding that children of older fathers (and to a lesser degree older mothers) have more of them. I am not sure to what degree this answers the objection that fathers with worse genes will tend to get married later; my impression is that it's circumstantial evidence against (de novo mutations are more specific to paternal age than just bad genes) but not complete disproof.
Psssst, kid, wanna buy a parasitic worm? Key quote: "Those who experience the 'hookworm bounce' tend to describe it as 'feeling as if they are teenagers again'" (h/t pistachi0n)
New moth species neopalpa donaldtrumpi (cf List Of Organisms Named After Famous People)
Topher Brennan on obstructing everything. "Our system of government requires compromise, but Democrats shouldn't be worrying about that right now because Democrats don't control Congress. Force Trump to compromise with the dozen Republican Senators who were still saying #NeverTrump on election day. Force him to compromise with the Republican Senators who endorsed him but have spoken out against him on specific issues."
Donald Trump to slash funding for United Nations. What could possibly go wrong?
Koch brothers plan to help lead conservative resistance to Trump.
QZ's profile of Steve Bannon. I keep on hearing about this guy as some kind of esoteric conservative mastermind with unpredictable goals and visions, but his positions don't look that different from what you'd expect to hear on Rush Limbaugh or something. Related: Fox News makes a very unconvincing case that Bannon is not so bad. Also related: the pro-Trump intellectuals (1, 2)
Are companies buying ads on shows Donald Trump watches in order to influence policy?
Okay, enough Trump links. Moving on to history, check out the Twitter account of 10th century English king Donaeld The Unready, who wants to "make Mercia great again!" and fight off enemies like fake chroniclers, people who didn't attend his coronation, and Grendel:
Canute. What a loser. Can't even hold back the sea. It's just water. We're going to be so tough on the sea. Canute was too soft. Sad.

— Donaeld The Unready (@donaeldunready) February 4, 2017
Viking ships hiding in East Anglian rivers. Wet King Ethelbert doing nothing to stop them. Think people! DRAIN THE FENS. #mmga

— Donaeld The Unready (@donaeldunready) February 6, 2017
New paper in Crime And Delinquency: "We find no evidence that the number of fatal police shootings either increased or decreased post-Ferguson. Claims to the contrary are based on weak analyses of short-term trends." This is especially surprising in light of claims that increased inner-city crime is caused by police withdrawing in order to prevent further fatal shootings; if that's the police's plan, it doesn't seem to be working very well.
Intranasal ghrelin vaccine prevents obesity in mice.
Gene drive testing thwarted when organisms quickly develop resistance. There goes that idea.
News.com.au joins in the probabilistic prediction for 2017 movement.
Slate: The Most Dangerous Terrorists Are From North Carolina…"They talk about building walls and vetting refugees. If we were serious…we would seal our borders against North Carolina." DEAR WILLIAM SALETAN, PLEASE READ ALBION'S SEED. YOURS, SLATE STAR CODEX.
It is the grim cyberpunk future of 2017, and hackers are plotting to exploit insecurities in your virtual blowjobs.
New poll: Majority of Europeans support banning Muslim immigration. It's an Internet-based poll, which is always cause for suspicion, but they seem to be a reputable organization and not the sort of group whose results are 100% due to trolling by 4chan, plus it's consistent with some other results. Still pretty shocking and an existential-terror-level reminder of partisan bubbles. Also: Rasmussen finds most Americans support Trump's refugee ban order.
Closely related: M.G. Miles makes the case for banning Muslim immigration. Maybe the first person I have seen make this case in a principled way; everyone else just seems to be screaming about stuff and demanding their readers reinterpret it into argument form. Also, he uses the word "terrorism" zero times, which seems like the correct number of times for a case of this sort. This is what people should be debating and responding to. Rebuttals by Americans would probably want to start with the differences between Muslim immigrants to Europe and Muslim immigrants to the US – Miles discusses the European case, but by my understanding these are very different populations with very different outcomes).
Second Enumerations podcast: Grognor reading interesting essays.
SSRN: Extreme Protest Tactics Reduce Popular Support For Social Movements: "We find across three experiments that extreme protest tactics decreased popular support for a given cause because they reduced feelings of identification with the movement. Though this effect obtained in tests of popular responses to extreme tactics used by animal rights, Black Lives Matter, and anti-Trump protests (Studies 1-3), we found that self-identified political activists were willing to use extreme tactics because they believed them to be effective for recruiting popular support." Cf. The Toxoplasma Of Rage. (h/t Dain)
Major accountancy firm Ernst & Young announces its intention to recruit earnest young people by removing the requirement for employees to have a college degree, "saying there is 'no evidence' success at university correlates with achievement in later life." While they're wrong about the specific correlational claim, they're right about the implicit causal claim, so congratulations to them and here's hoping they're the first of many. Cf. Against Tulip Subsidies.
The Cagots were an underclass of people in medieval France whom everyone hated, with various purity laws around how decent people weren't allowed to associate with/marry/touch/go near them. In the 1500s, the Pope personally intervened to tell the French to stop persecuting them, but the French ignored him and persecuted them more than ever. As far as anyone can tell, they looked, spoke, and acted just like everyone else, and exactly how they became so despised is one of the minor mysteries of medieval history.
New ultra-anonymous cryptocurrency Monero takes off. Distantly related: are Republicans and tax-prep companies in a Baptists-and-bootleggers coalition to make paying taxes as difficult and annoying as possible?
Scientists discover new phase of matter: time crystals. Studies suggest that if researchers were to find all seven of them and place them in the slots on the Altar Of Eternity, they could gain +5 Holy damage to all attacks.